Why choose the our Home Inspection Training Program?
Start your career off right with the best home inspection training program
Get a free chapter
Choose a sample chapter from our 10 Home Inspection Courses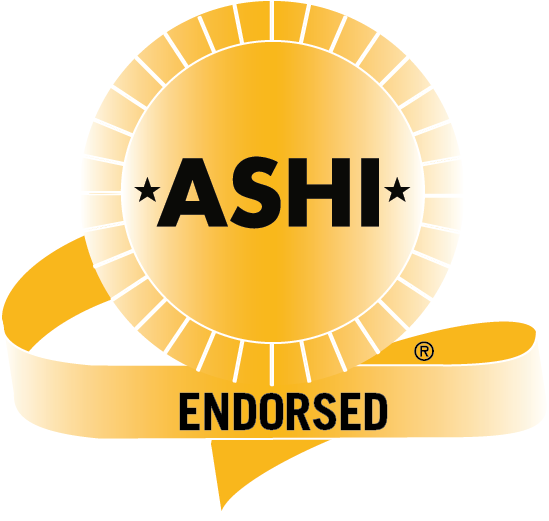 LEARN FROM THE BEST
We've been passionate about home inspection since 1978. We're one of the oldest and largest home inspection firms — performing home inspections, providing inspection reporting systems and training inspectors. We are the only consulting engineering firm dedicated to all aspects of the building inspection profession – performing inspections, training home inspectors and providing reporting software.
We created the Carson Dunlop Home Inspection Training Program to help you enjoy a successful career in this professional consulting practice. Our goal is to provide the best tools and knowledge you need to succeed.
THE CARSON DUNLOP DIFFERENCE
What makes the Carson Dunlop Home Inspection Training Program better?
Built on experience and knowledge — we've conducted over 150,000 inspections and trained thousands of home inspectors across North America
Developed by experts — we partnered with professional education consultants and distance education specialists to bring you the best home inspection training possible
Most recognized training program — partnerships and endorsements with leading universities, colleges and home inspection associations
Self-paced home study program — start whenever you are ready, work at your own pace and on your own schedule
10 in-depth courses — with clear text and 1700+ illustrations and thousands of photos, plus real-world case studies, exercises, interactive visual learning tools and videos
Free Insight Apprenticeship App — the online apprenticeship tool that is the equivalent of hundreds of ride-along inspections
10 live webinars included — virtual classroom
Help whenever you need it — from experienced home inspectors
Carson Dunlop graduate logo — build your credibility as a Carson Dunlop graduate after you graduate
Free Horizon Inspection Software — while you study. Learn with the tool you will use.
After graduation
Free support forever — we are always available to help with answers and advice
our program
Created by home inspectors for home inspectors
Our comprehensive Home Inspection Training Program is based on 40 years of field experience. Along with the thousands of home inspectors we have trained over the years, we also use this Program to train our own inspectors. We have 16 home inspectors and six commercial inspectors.
The gold standard of Home Inspection Training Programs
The Carson Dunlop Home Inspection Training Program is considered the gold standard of Home Inspection Training Programs and is widely recognized and adopted by schools, colleges, universities and professional associations.*
Education Partners
The program is available directly from Carson Dunlop and through any of our Education Partners.

Antelope Valley College
Belmont College
Central Maine Community College
Cuyahoga Community College
Florida Keys Community College
Hawkeye Community College
Helena College University of Montana
Iowa Central Community College
Lewis & Clarke Community College
Minneapolis Community & Technical College
Minnesota State College Southeast Technical
Monroe County Community College
North Carolina State University
North Dakota State College of Science
Northeastern State University
Northern Wyoming Community College
Northwestern Michigan Community College
Owens Community College
Pasco Hernando Community College
Southern Maine Community College
Southwestern College
St. Charles Community College
Wilkes Community College
The truth about home inspection education
Get our free guide
We have learned over 40 years that there are a number of things competent home inspectors need to know. When building our 10-Course Training Program, our education design consultants forced us to determine exactly what these things are.
As a result, our ever-evolving Program gives students all of the skills they need to have a successful career in home inspection. From understanding house systems to evaluating their performance to writing reports and advising clients, our unique and complete Program covers it all.
The benefits of home study
Our Program is delivered in a distance education format for your convenience. The advantages of home study include:
Start whenever you want and work when you want from the comfort of your own home
No need for travel and no accommodation costs
Work at your own pace — no need to take time off work
Communicate with instructor by phone, email or online
Interactive exercises, webinars and online videos bring learning to life
Client support is always available
We are with you every step of the way
We are devoted to giving our students the best chance at succeeding in their home inspection career. A great education is just the beginning, so our support doesn't end when you graduate. We will help you for as long as you need us with a full range of on-going support services and products.
The program is available directly from Carson Dunlop and through any of our Education Partners.
*The Carson Dunlop Home Inspection Training Program is North America's #1 Training Program and is recognized by